Rokugatsudou at Kagoshima Shrine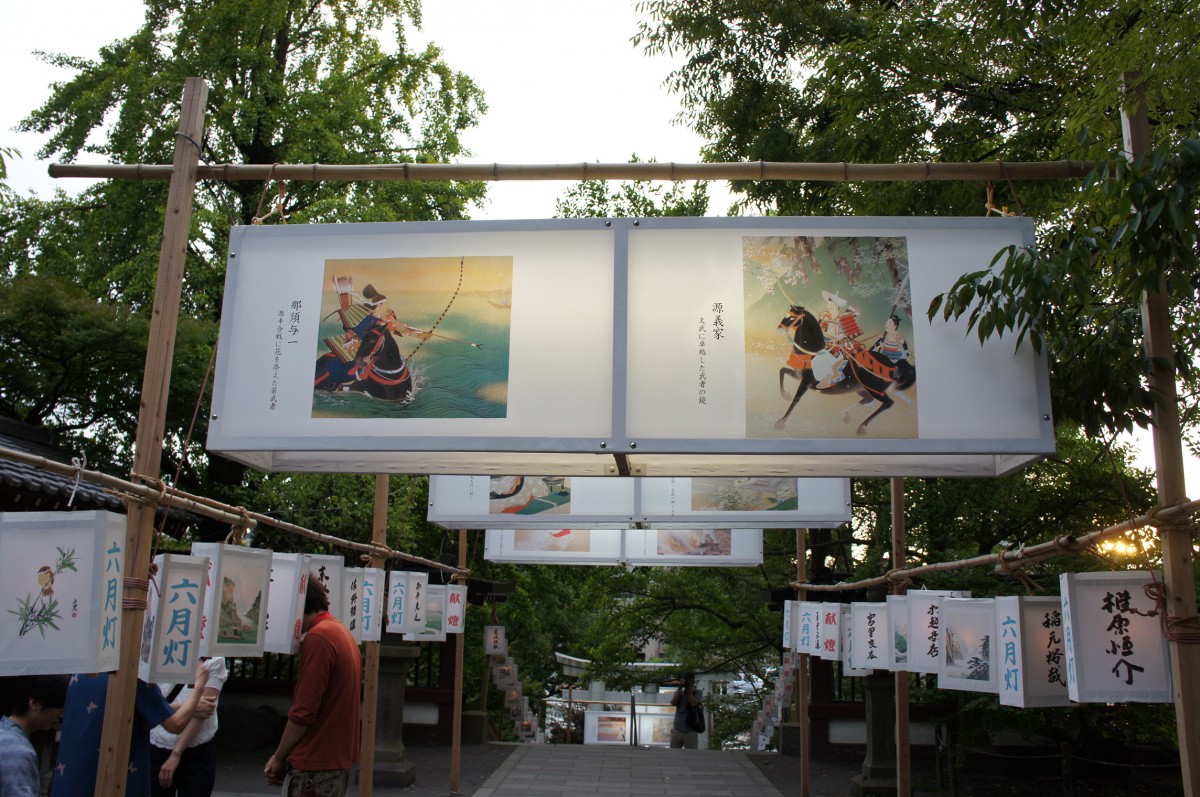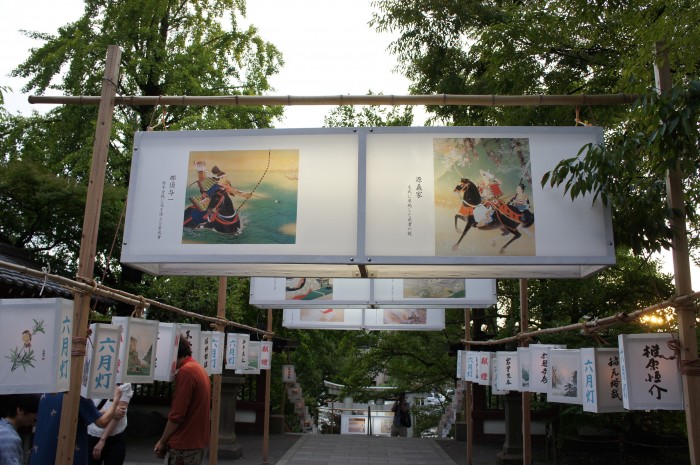 At the middle of July, Rokugatsudou has started at Kagoshima shrine this year.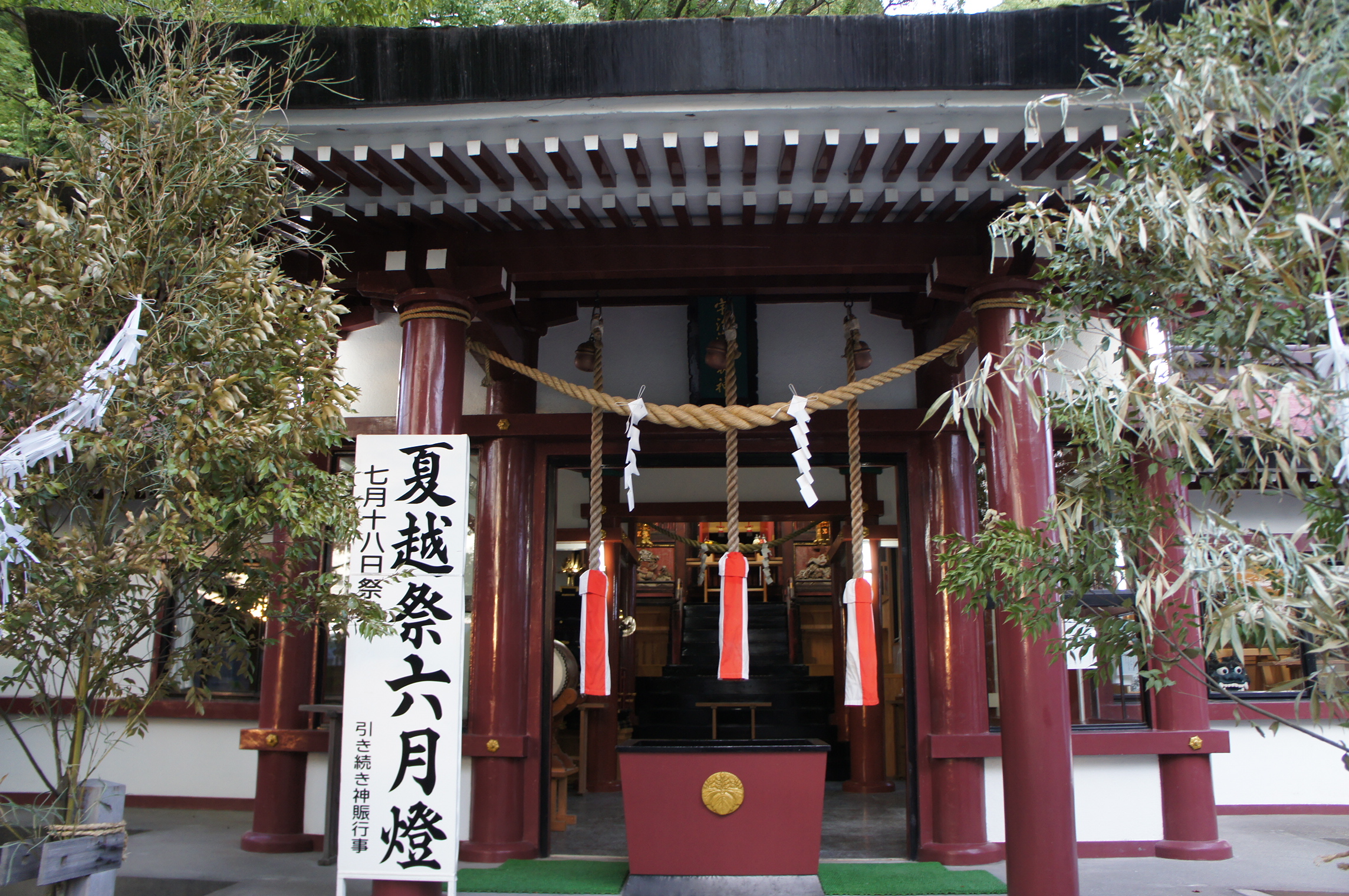 Because old traditons of Satsuma have been conservatively succeeded, the event turned elegant and wonderful with attractive flavors; it became great impression time.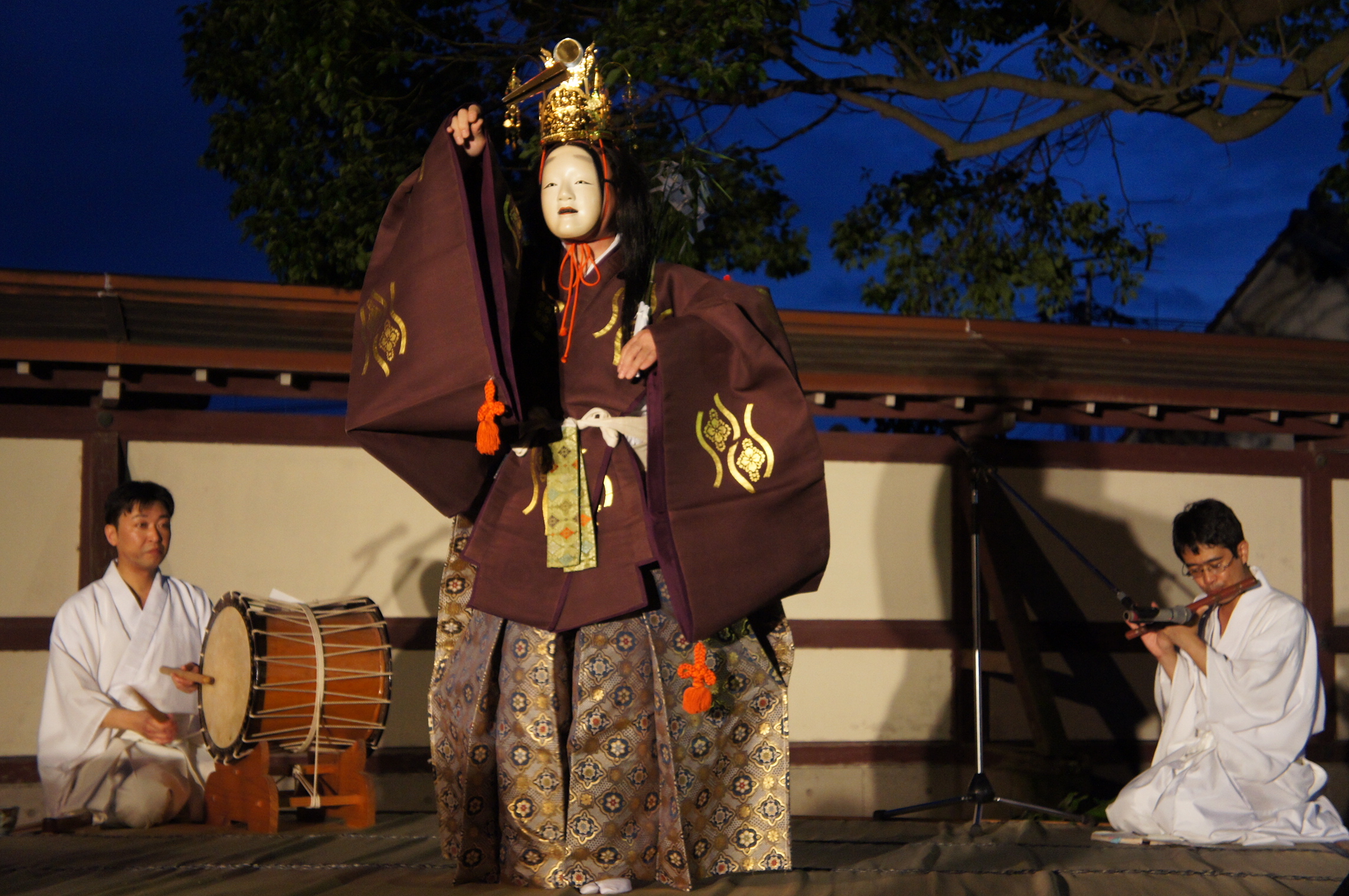 Rokugatsudou is summer festival which is performed at prefectural shrine or temple during June of lunar calender; it is July of solor calender today.  It is distinctive summer feature of Kagoshima; garden lanterns were beautifully painted with vivid colors; singing and dancing are performed, many different food stall stand side by side and it's full of many people.
Rokugatsudou at Kagoshima shrine is couple hours-long impressive dedication festival with traditional dance performance and sound of bamboo flute and Satsuma biwa lute on the stage which is built next by big sacred tree.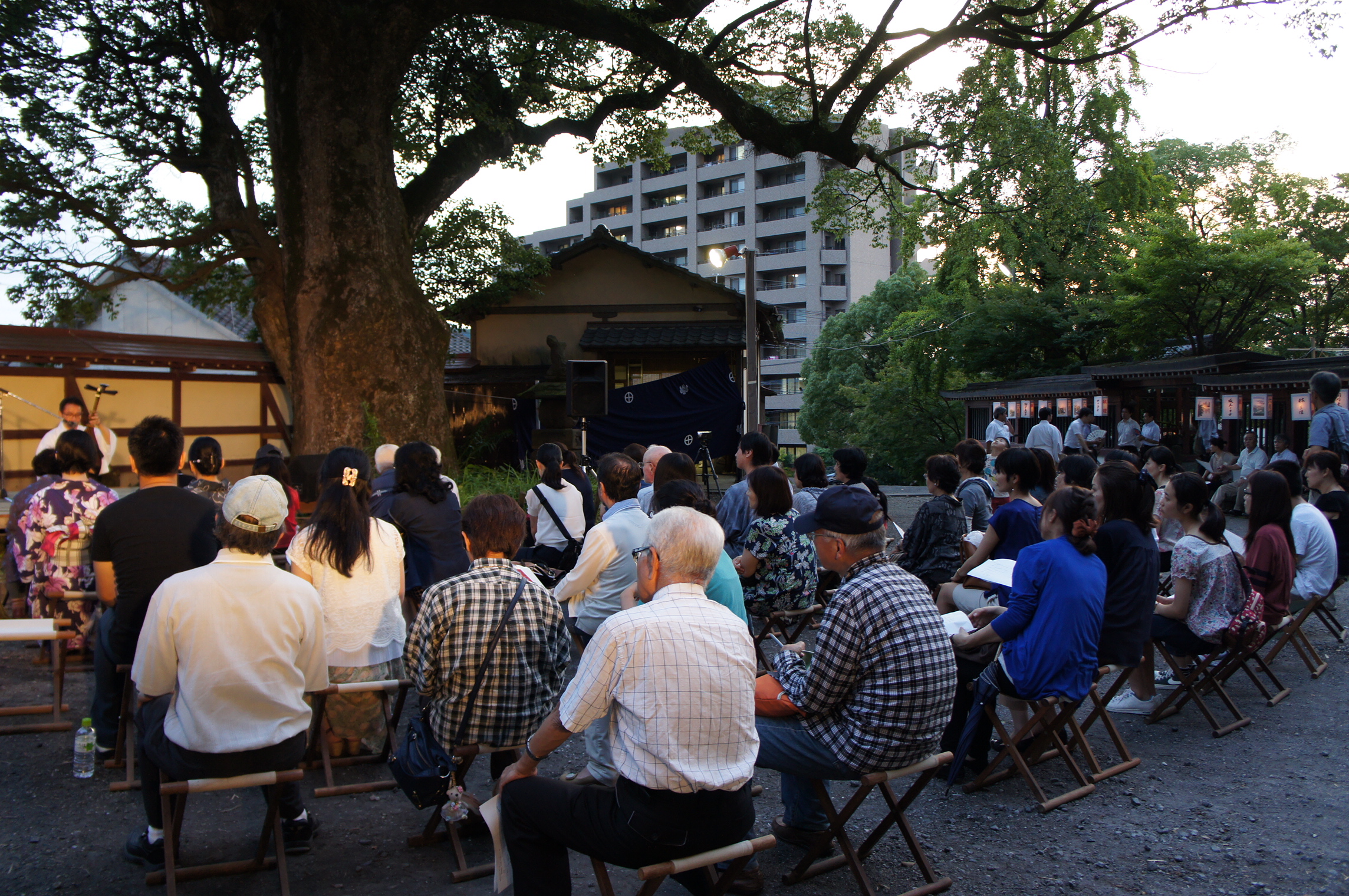 The gentle sound of bamboo flute and the powerful passionate tone of Satsuma biwa is amazing and echo throughout the precinct; a heart trembles.
Traditional costume and distinguishing dance: Kishinmai, Miyabimai, Tanokanmai has attractive move and it nailed audience's heart.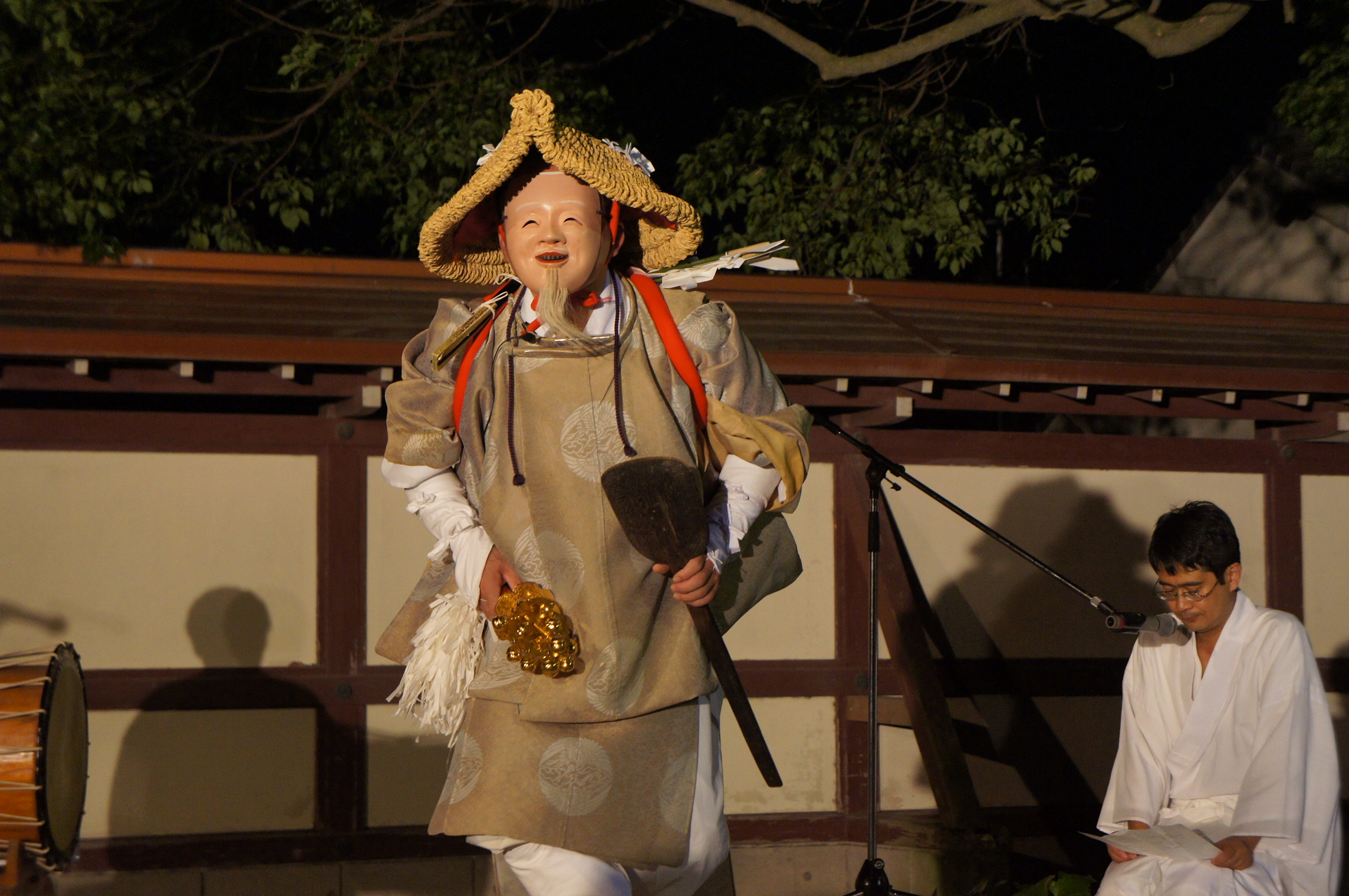 It was the time that we touched wonderfulness of the cultural power of Satsuma again.
We participated after party with priest and other relevant people and it was unforgettable.  Surprisingly, we were able to face to one hanging scroll displayed at alcove; it was autograph of Takamori Saigou.
It turned a special day of gratitude with deep emotion by indredible experience.
Please click "LIKE" if you like the article. New information will be delivered.