The largest tree of Japan, "Okusu in Kamou"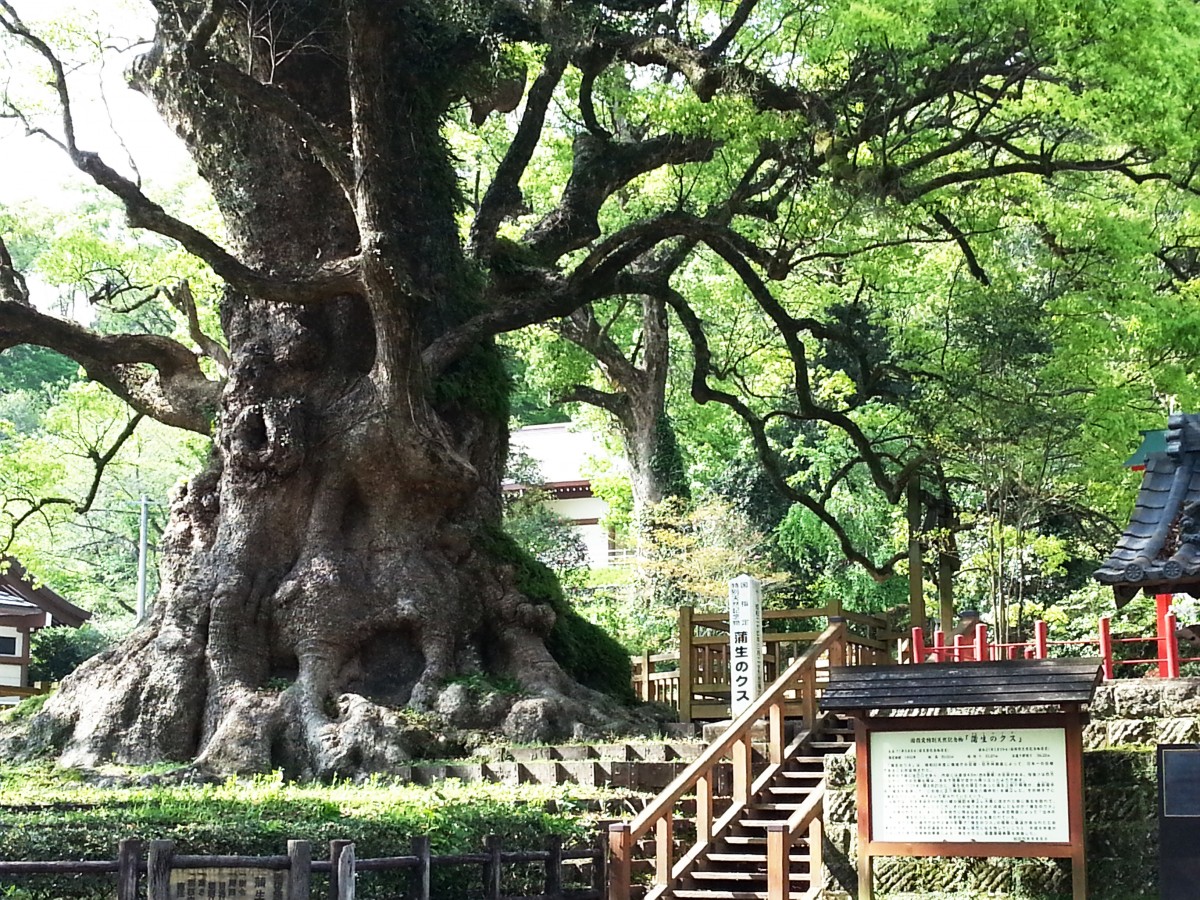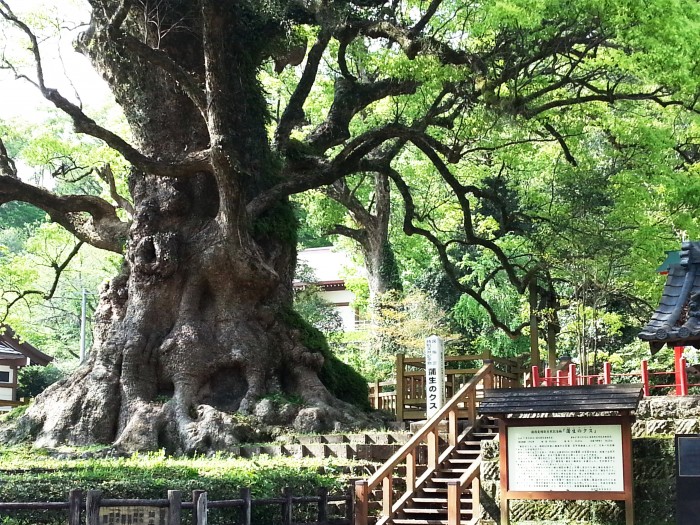 The largest camphor tree in Japan grown in pricinct of "Kamouhachiman Jinja" located at Kamou chou, Aira shi, Kagoshima.
It is "Kamou's Big Camphor Tree".  Once stepping inside of precinct, it is a power spot of healing with an energy of the great nature touching one's heart.s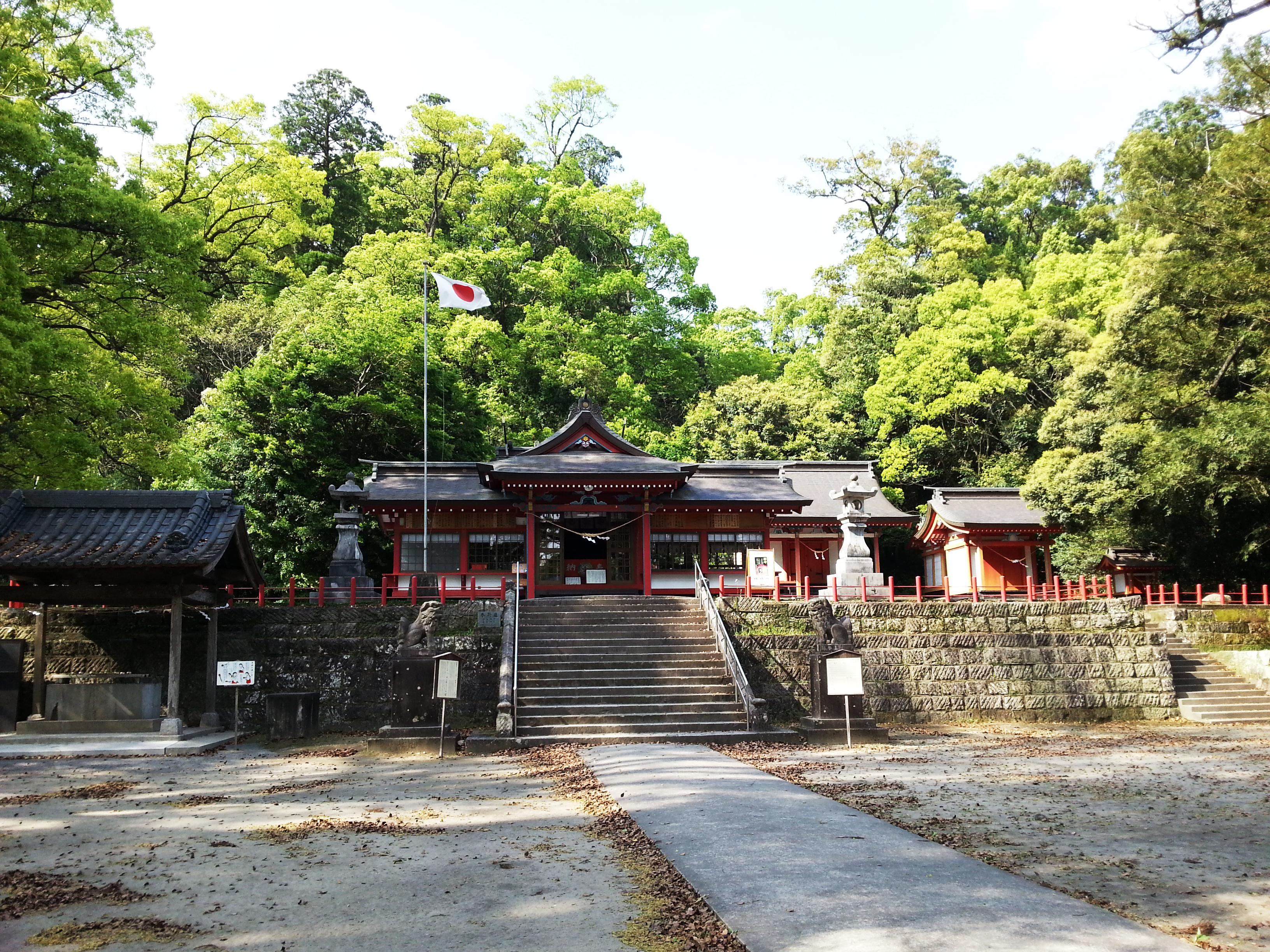 This big camphor tree is about 1500 years old with 33.5 meter of root length, trunk 24.22 meter around and 30 meter of its height and so that, it is designated as a national special natural monument in 1922.  How do they protect, grow and keep it is because great effort of relative people.
There is a huge hollow about 8 mats wide in a root part, however, a door shuts entering lately.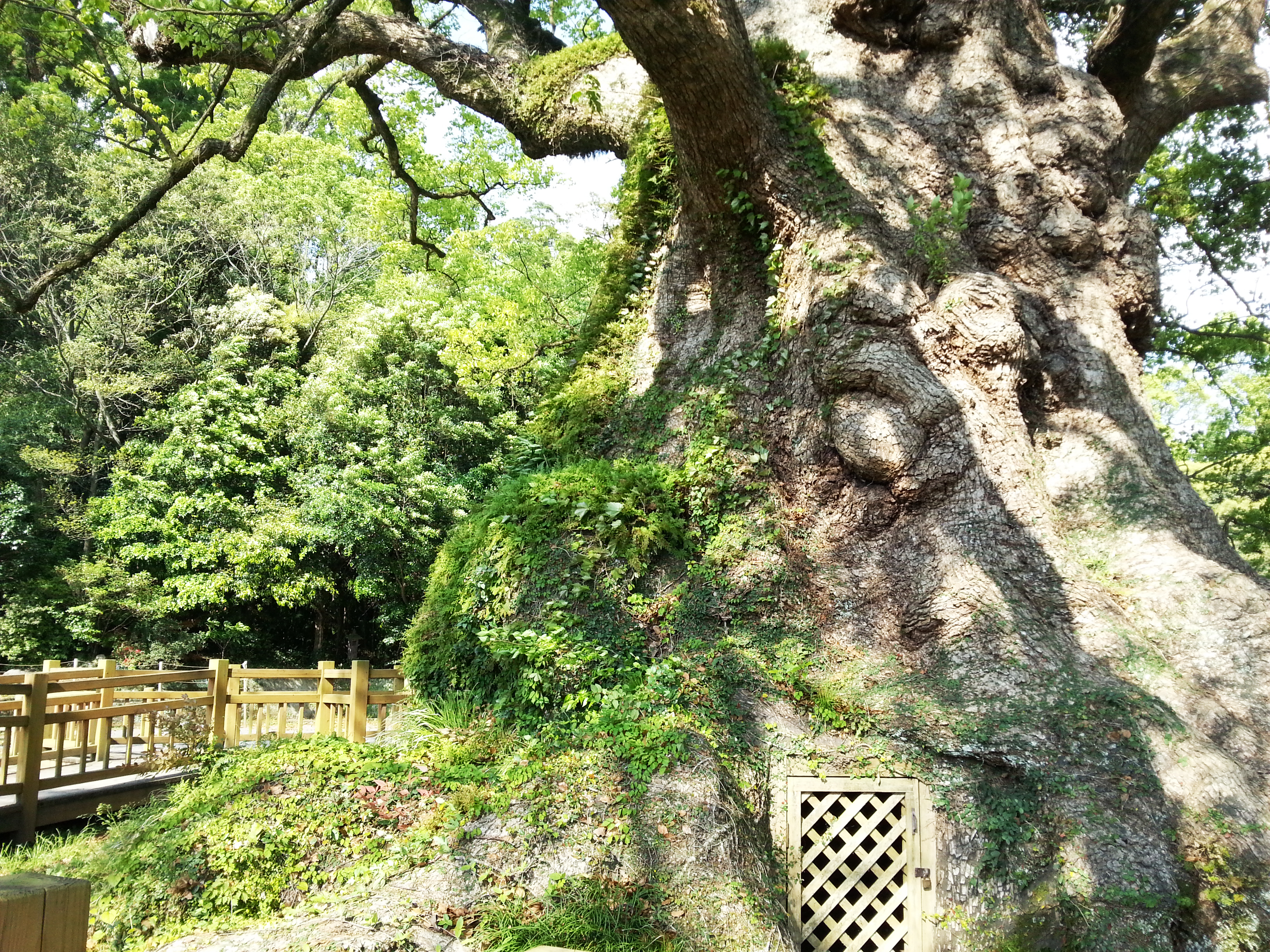 We heared that "People used to be playing inside of the hollow" and imagine the big camphor tree has been majestically watching the place and people since ancient days.  We are impressed that big camphor tree will mark the history for long and it would give cheer and power to visitors in the future.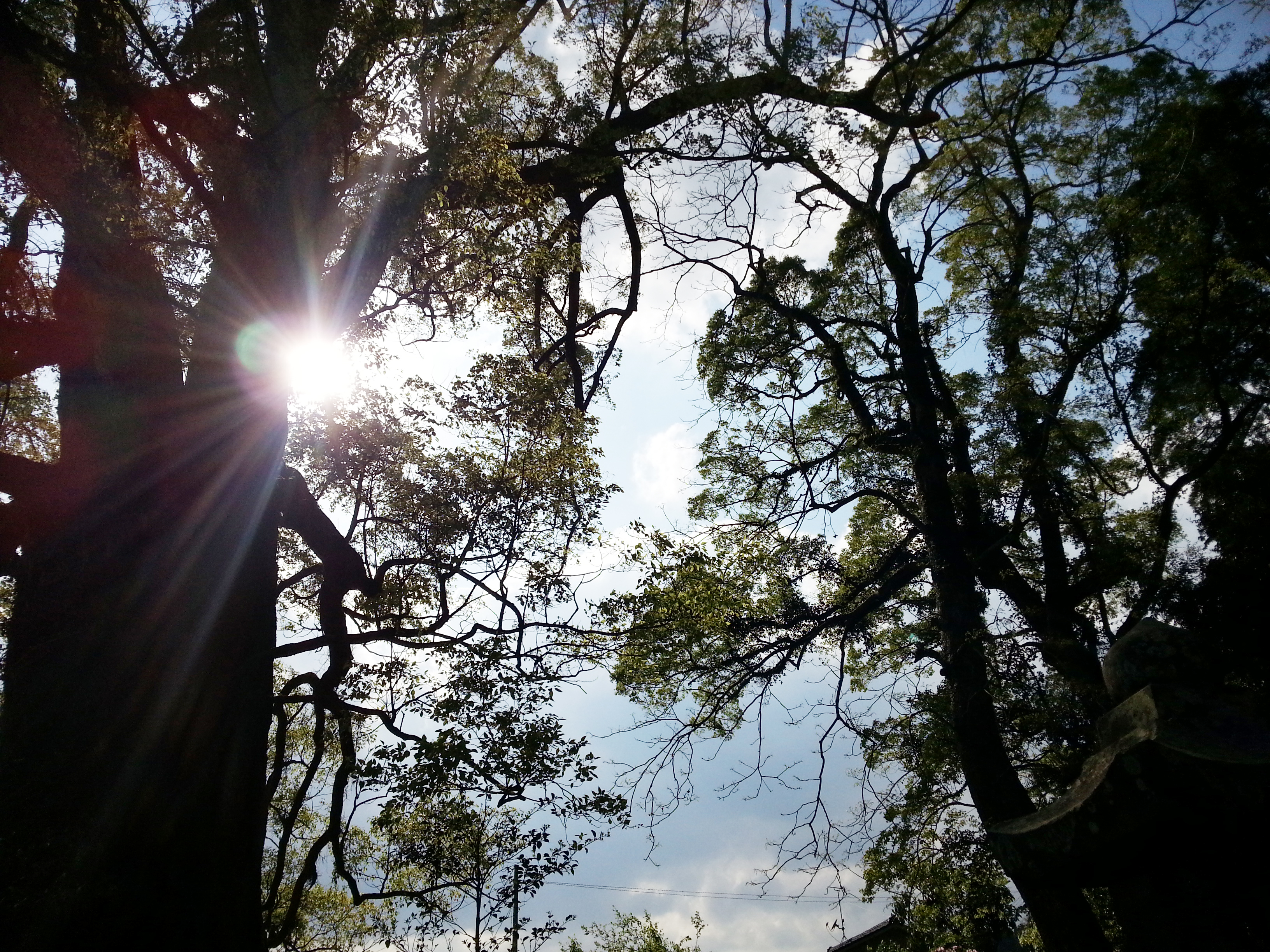 They will have autumn festival on Novermber 3rd every year.
Please click "LIKE" if you like the article. New information will be delivered.