One of Kirishima-Rokusha Gongen, "Kirishima Higashi Jinja"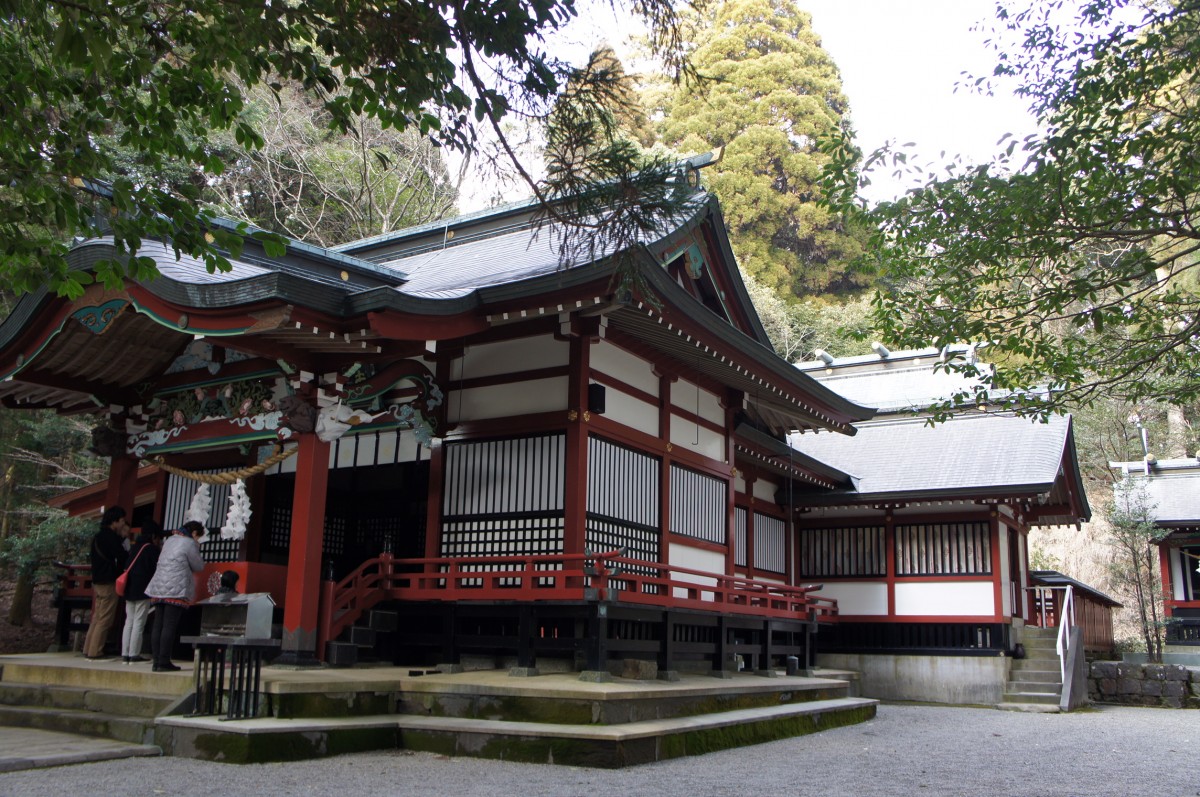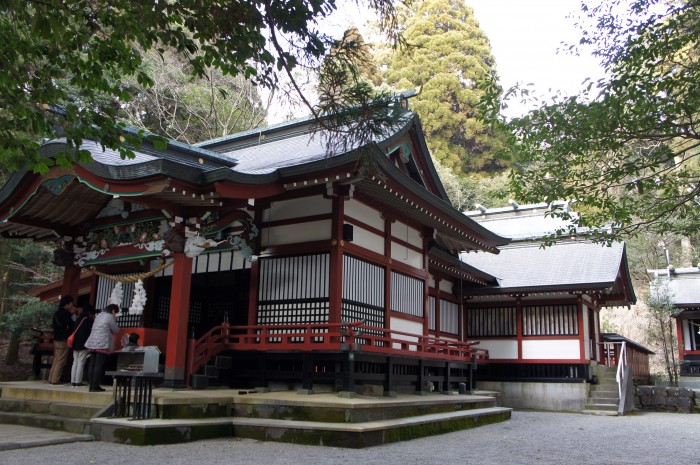 While heading toward as looking down Miike pond locating in the base of Takachihonomine on the left side, Kirishima-Higashi Jinja is being seen on the hill at 500 meters of altitude.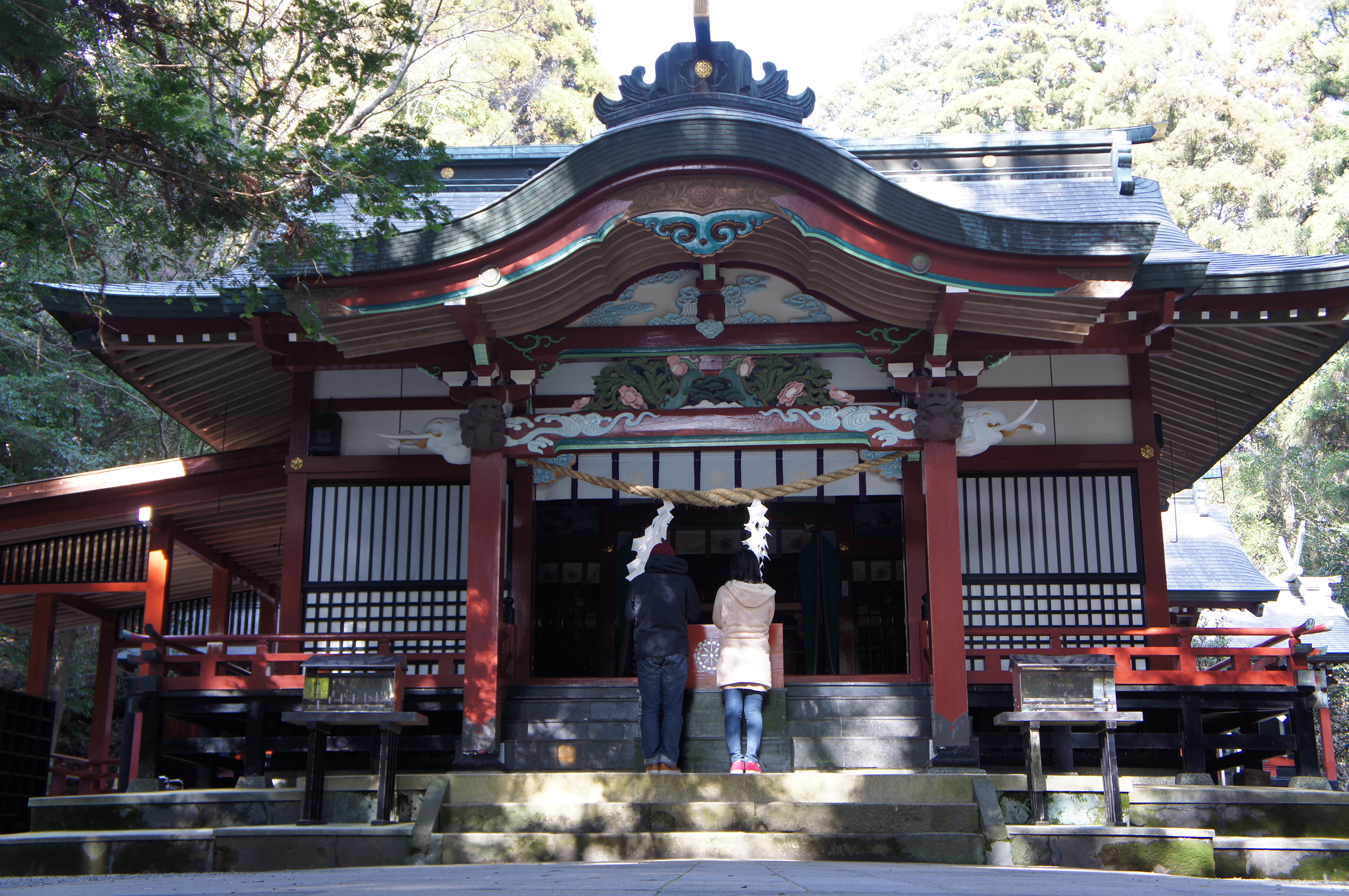 There were many cars in a parking lot and considerable visitors were keep coming on that day.
Kagoshima-Higashi Jinja is known as the first place where ancestral gods are enshrined when Niniginomikoto was left his birth to the earth and has become base point of mountain worship.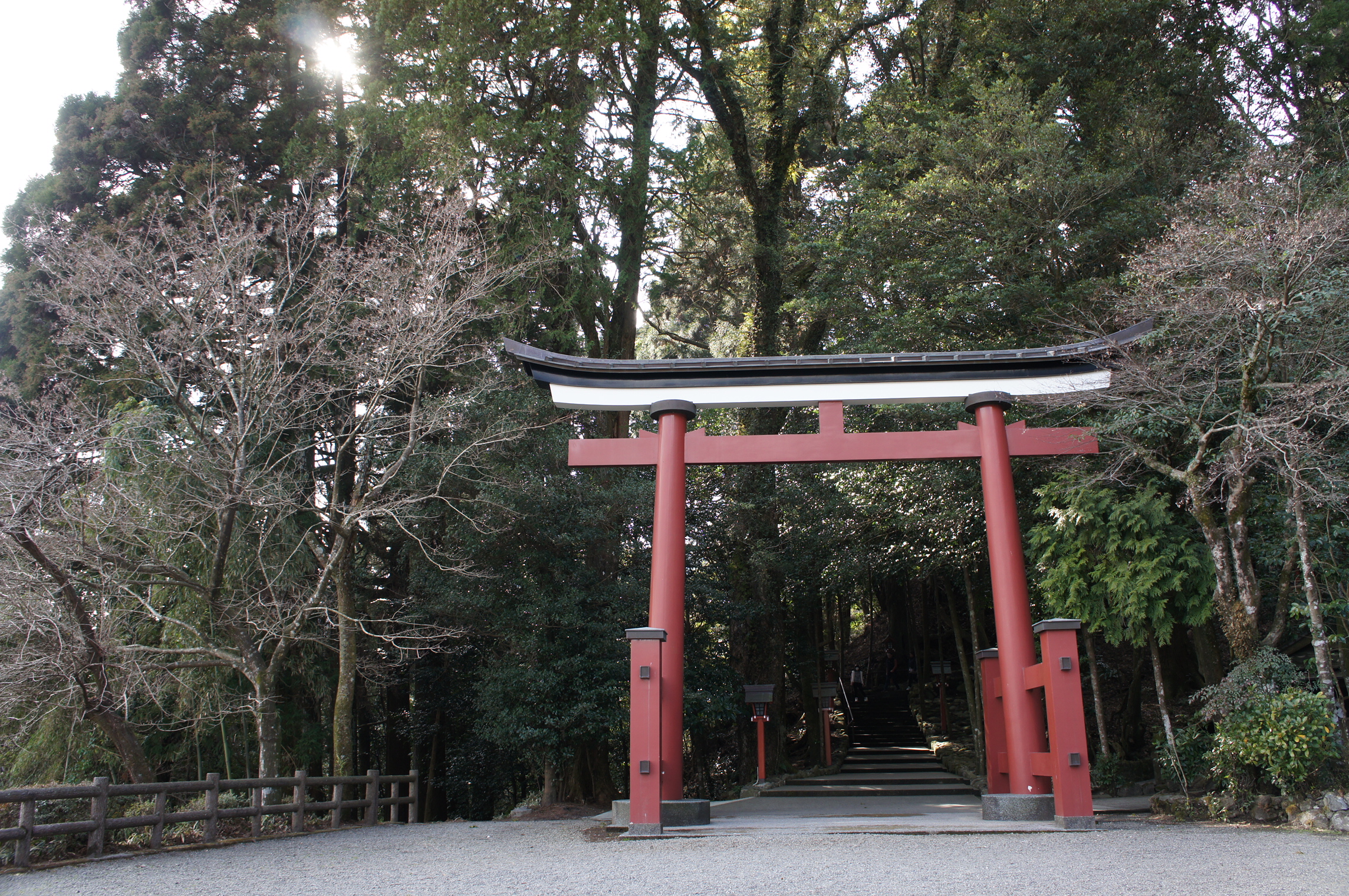 Great panoramic view of overlooking Miike pond is widely spreading and sacred gate called Shinmon standing out celestially.
Indeed, the place is a power spot of filling energy.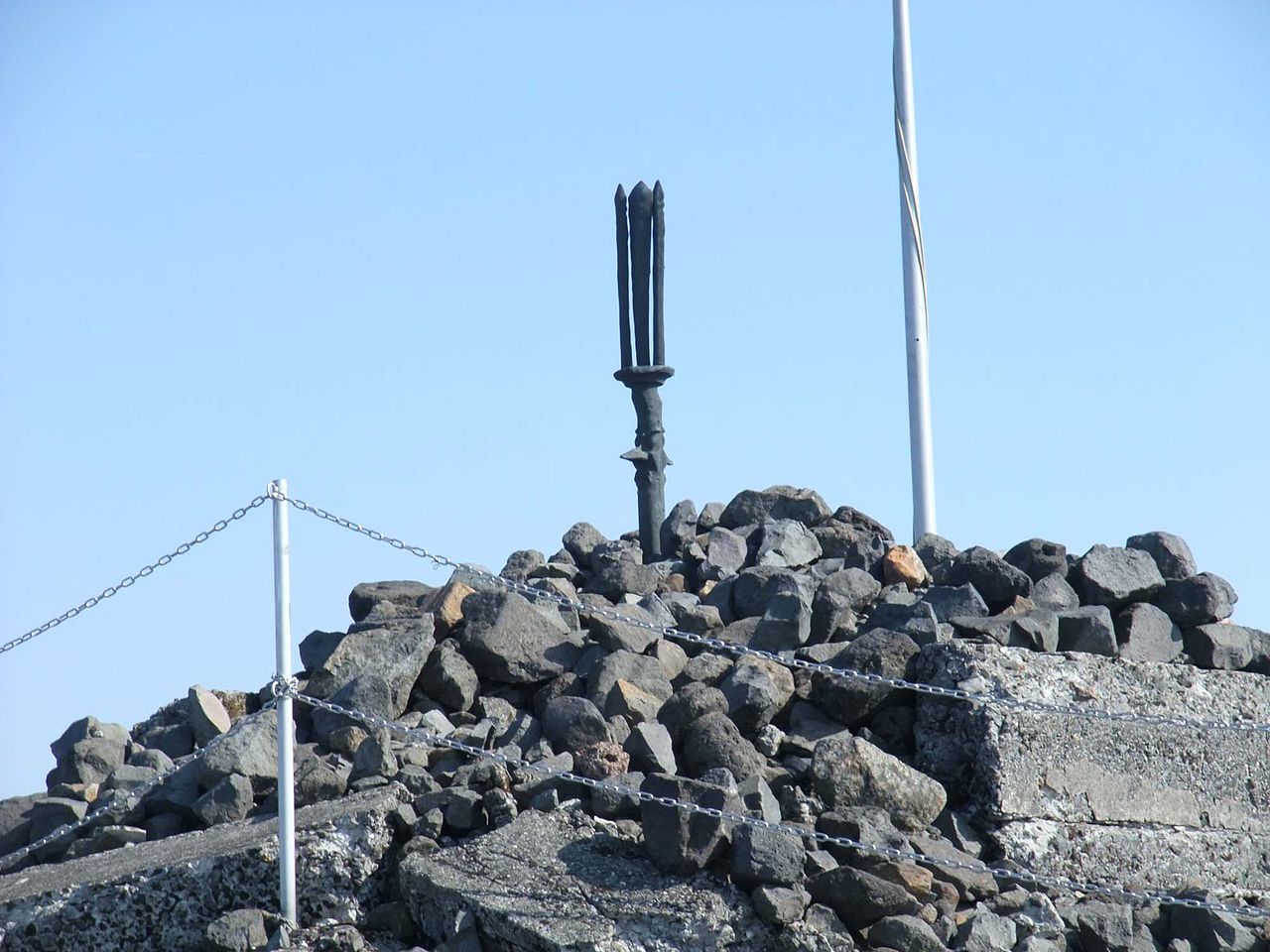 The crest of Takachihonomine about 500tsubos is separated precinct of Kirishima East Shrine, and "Amanosakahoko" settled at around top of mountain is a treasure of the shrine.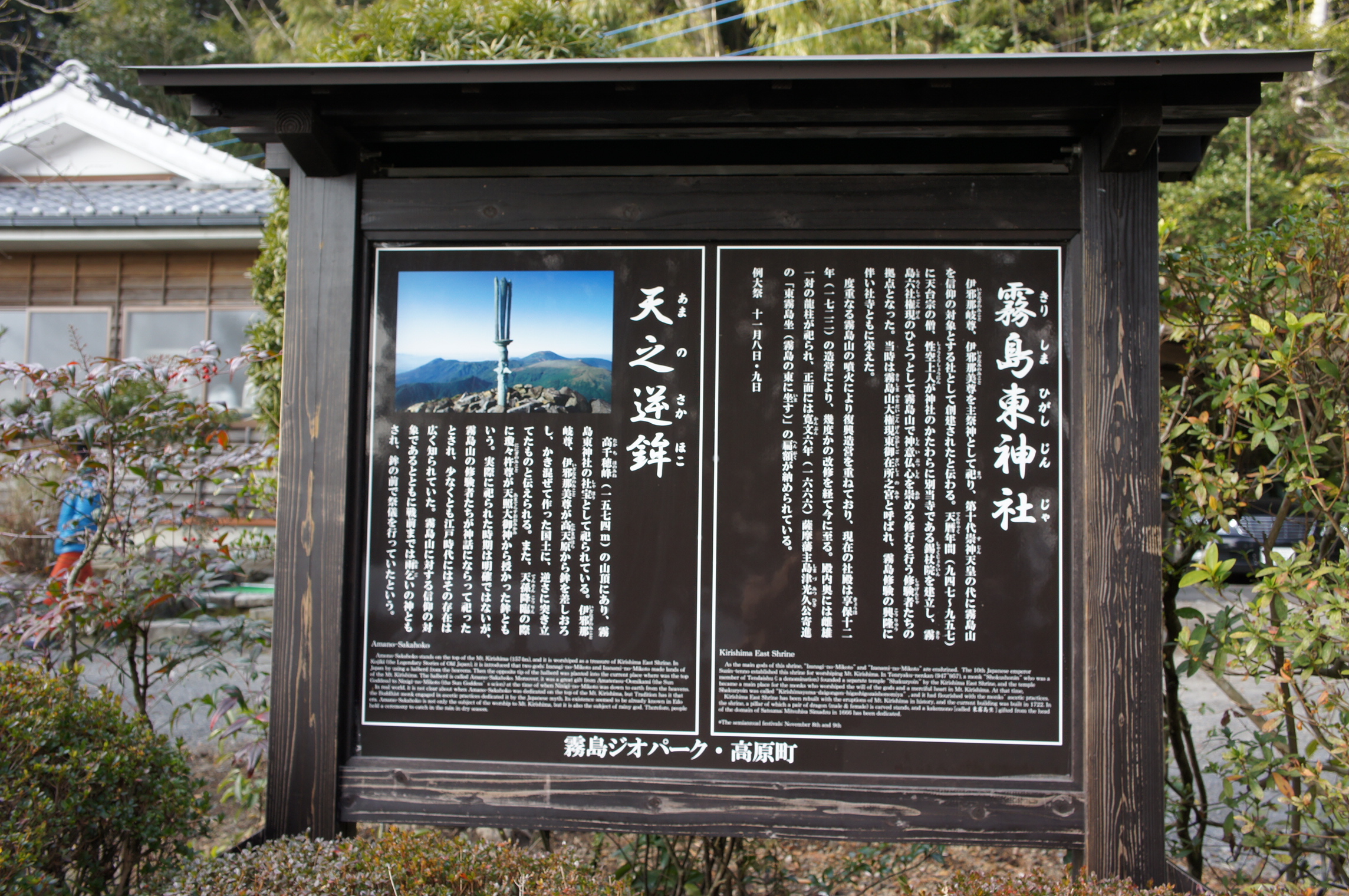 ▼For reference: Explanation of a local guideboard
Izanaginomikoto and Izanaminomikoto are main enshrined deity and it was established as symbolic Yashiro for people who makes Kirishima the subject of belief at the time of tenth generation emperor Sujin.  It has become one of "Kirishimarokushagongen", the base point of where disciplinants learned providence and trained rasing of faith around Kirishima mountain while Shoukushounin, a monk of Tendai built Shakujouin as a Bettouji at next by the main shrine.  It used to be called "Kirishimasanazumadaigongenazumagozaishonomiya" and because of prosperity of Kirishima Shugen religion, shrines and temples also prospered.
By the frequent eruption of Kirishima mountain, revival erection is repeated, and the present shrine pavilions are erected in 1722, and it's to now, via several repairs.  Inside of shrine, a pair of male and female dragon pillars enshrined in the back, and hengaku which were donated by Satsuma feudal lord Mitsuhisa Shimazu in 1666 are placed in the front; The meaning of written letter on Hengaku is "We are here at east side of Kirishima."
Reitaisai  Novemver 8th and 9th
Please click "LIKE" if you like the article. New information will be delivered.